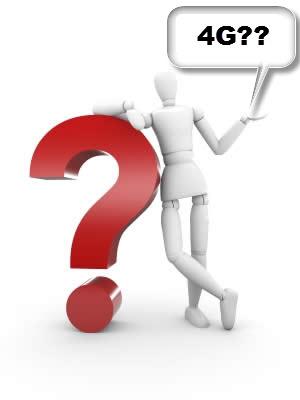 Indian Operators are gearing up for launch of 4G, after 3G dud. Telecom Operators are working with Chinese and western telecom gear makers to upgrade infrastructure from 3G  to 4G.
LTE(Long Term Evolution) or 4G would be a smooth transition using core set up of the 2G/3G networks, several experts emphasized it as a transition "dramatically matured". Already with globally 18 launches with 208 network commitments, the 100 Megabits per second LTE service was described by several experts and operator executives as providing a "unique consumer experience". Worldwide trials had already started in 2010.
In China large scale trials had been started by China Mobile. In India Qualcomm and Huawei had set up a trial network in Hyderabad. "It is an opportunity for India to telescope change but the technology would support only four or five operators provided they have a pan India reach" according to Mr. Mallikarjuna Rao. Department of Telecommunication (DoT) has also decided to go by the LTE or 4G global roadmap, which is expected to be launched globally between 2011 to mid-2012. The main advantages with LTE are high throughput, low latency, plug and play, and improved end-user experience and a simple architecture resulting in low operating costs. TE  will also support seamless passing to cell towers with older network technology such as GSM, CDMAOne, UMTS, and CDMA2000. But the question arises ARE WE READY FOR THIS?
Frankly speaking 3G did had much hype when it was launched but very less users opted for it. Even if we look in our personal life- our self, friends etc people are not much excited about 3G. Another reason is availability of 3G in uneven in all networks and better handsets are required to avail out all of its benefits. With such a scenario we cannot be sure if 4G will be a success or not. Although operating costs may be low, but 4G enabled handsets might not be feasible for everyone to buy. But since operators are predicting it as a revolution in communication technology lets hope for the best!
What is 4G?

Apple iPhone 4 vs. HTC EVO 4G Schmackdown